About Black Iris Florist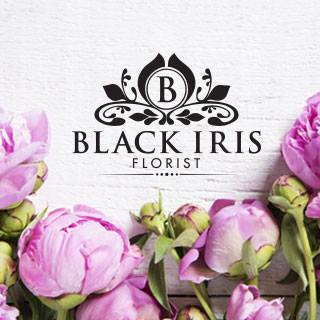 Black Iris Florist, a local Virginia Beach florist serves the Virginia Beach and Norfolk, VA area. The team of great designers, drivers and support staff have established a reputation for quality, value and customer service and are ready to help you send fresh beautiful flowers.
Black Iris Florist offers hundreds of special occasion flowers, including funeral & sympathy flowers. Local residents also count on Black Iris Florist for exquisite wedding flowers, same-day arrangements and flowers for special events like meetings, private parties, and dinners.
Ask Black Iris Florist to deliver one of our live flowering or non-flowering plants at any time of the year. Choose a beautiful plant in one of our decorative containers or send an entire European-style dish garden. Our flowering plants are delivered in full bloom come with care instructions to keep your live gift healthy for years to come!
When you want to send something very special, choose a delightful fruit, gift & gourmet basket from Black Iris Florist. Our gift baskets are filled with fresh flowers and fruits, hand cut cheeses, Godiva chocolates, spa & home products. We assemble our gift baskets after you place your order, so you can be sure that your gift basket will be at its fresh, flavorful best!
Virginia Beach & Norfolk residents count on Black Iris Florist for professional flower delivery. Virginia Beach and Norfolk are included in our same-day flower delivery area. We offer same-day delivery of hospital flowers to Sentara Health Care, Virginia Beach General Hospital, Virginia Beach Psychiatric Hospital and Chesapeake Regional Medical Center.
Order your flowers from Black Iris Florist in one of three convenient ways.
Virginia Beach & Norfolk VA residents can visit our store, located at 1724 Virginia Beach Boulevard, Beach Business Park in Virginia Beach. Our store hours are Monday to Friday 8:30 am to 6:00 pm, Saturday 9:00 am to 5:00 pm and Sunday from 10:00 am to 3:00pm.
In Virginia Beach, flowers are just a toll-free phone call away! Call us directly at (844) 428-3045, and work with one of our professional floral designers, who will help you choose the right flower arrangement for your special occasion.
For local flower delivery in Virginia Beach & Norfolk, Black Iris Florist also accepts online flower delivery orders at our website, located at BlackIrisFlorist.com. Browse through hundreds of beautiful fresh flowers and floral arrangements. Select the perfect arrangement by color, occasion, or price and complete your order with a major credit card. Black Iris Florist offers free same-day Virginia Beach and Norfolk VA flower delivery for all orders placed through our website. Delivery fees apply to flower delivery orders elsewhere. We never add an online ordering fee, service fee or convenience fee to online orders, so you'll save money and time when you work with a local florist. You'll also receive the highest-quality flowers and the professional service that only a professional florist delivers! Black Iris Florist delivers worldwide flowers through the trusted FTD network.
---
Follow us on Social Media
---
Virginia Beach & Norfolk flower delivery is available to the following Funeral Homes:
Hollomon-Brown, Altmeyer, Beach, Smith & Williams, Rosewood-Kellum, Walton, Community, Keith Matthews, H. D. Oliver, Woodlawn, Riddick, Carlos A. Howard, Graves, Metropolitan and Hale
Virginia Beach flower delivery is available to the following Hospitals and Nursing Homes:
Sentara Virginia Beach General, Sentara Princess Anne, Sentara Bayside, Bon Secours Health Center at Virginia Beach, Sentara Norfolk General, Sentara Leigh, Sentara Heart, Lake Taylor Transitional Care, Eastern Virginia Medical, Children's Hospital of The King's Daughters CHKD, Bon Secours DePaul Medical Center, Westminster--Canterbury, Atlantic Shores Retirement Community, Atria Virginia Beach, Baylake Bay Pointe Rehabilitation, Beacon Shores Rehabilitation, Beth Sholom Village, Ballentine Manor, Brighton Gardens Assisted Living, First Colonial Inn, Golden Living Community-Lynn Shores, Harbors Edge Retirement Community, Harbourway, Heritage Hall, Kings Grant House, Leigh Hall Assisted Living, Norfolk Health Care, Oakwood Nursing and Rehab, Our Lady of Perpetual Help, Province Place of Depaul, Russell House, Sentara Nursing Center - Windermere, Sentara Village, The Talbot on Granby, The Memory Center, and Virginia Beach Rehabilitation
The zip codes
23450, 23451, 23452, 23453, 23454, 23455, 23456, 23458, 23459
23461, 23462, 23463, 23464, 23465, 23466, 23467, 23471, 23479
23501, 23502, 23503, 23504, 23505, 23506, 23507, 23508, 23509
23510, 23512, 23513, 23514, 23517, 23520, 23521, 23523, 23529, 23541